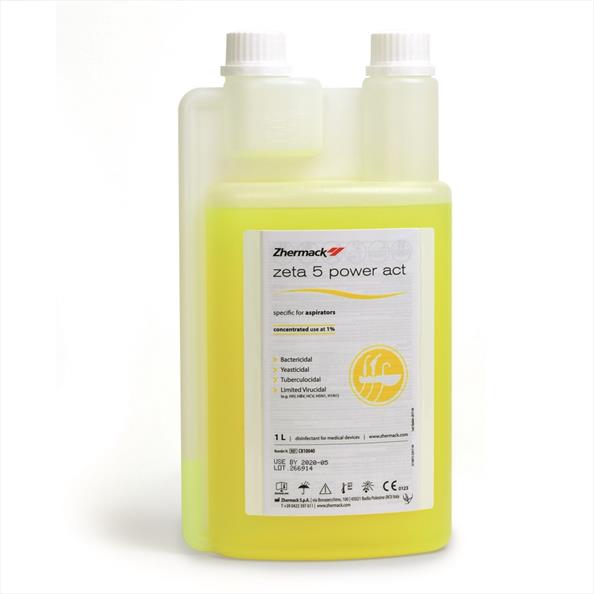 Ref: D248
Description
A specific concentrated product for disinfecting, cleaning and deodorising vaccum circuits and rinsing basins
Non-foaming and non-aggressive
Disinfects in 15 minutes
Excellent protection
To use;
Rinse the aspiration system by drawing up 2 litres of cold water
Prepare at least one litre of solution for each dental unit: fill a recipient with water and then add 10 ml of Zeta 5 Power Act for each litre of water
Mix the solution will be opalescent.
Suck in the solution through the aspiration tubes. Pour at least 250 - 300 ml of disinfectant solution into the spittoon.
Leave to work for 15 minutes for a rapid disinfection. Leave to work for at least 4 hours (overnight) for the spectrum of action indicated in the table (inc. tuberculocidal).
At the end of the time of action, rinse the aspiration system by sucking in 2 litres of cold water.