Gelatemp Haemostatic Sponges - x 50
Gelatemp Haemostatic Sponges - x 50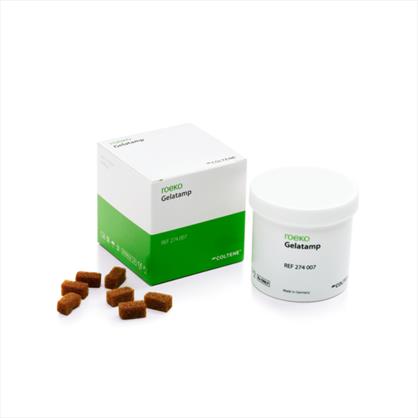 Ref: T2596
Description
Gelatamp gelatine sponge with colloidal silver provides the dentist with an effective, biocompatible product for reliable post extraction treatment. The colloidal silver has a bactericidal depot effect.
Fast initial haemostasis

Stabilisation of the coagulum

Broad antibacterial effect due to colloidal silver

Complete absorption
APPLICATION
Gelatamp is applied immediately after the wound cavity has filled with blood. To maintain its full absorbing capacity, the sponge is to be applied dry into the wound and should not be compressed. The sponge will fill completely with blood and immediately promotes the haemostatic process. Treatment of the alveolus is provided by placing the sponge, there is no need for further irrigation and, if required, it can be sutured.