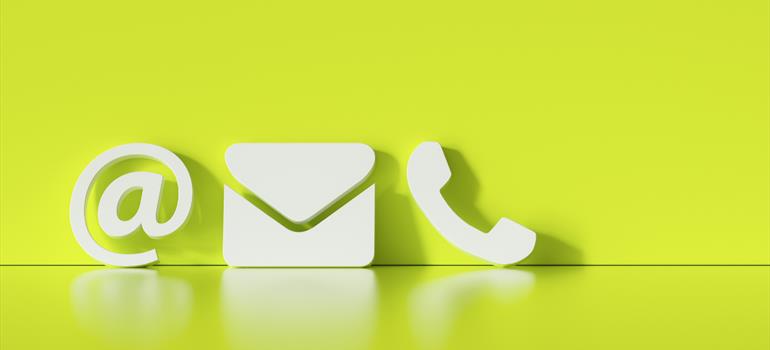 Using digital to connect with patients
A recent study showed that HALF of people in the UK admit they've only been brushing their teeth once a day since the start of the Covid-19 lockdown – a statistic sure to strike horror into the hearts of dentists everywhere!
The long-term impact of coronavirus on oral health won't be seen for months or even years to come, but it's not difficult to imagine the types of problems dentists will encounter in patients who have been unable to attend routine check-ups for an extended period.
Some of your clients will be developing tooth decay for the first time, while those with existing oral health issues may well experience a worsening of their symptoms that could threaten the survival of their teeth and even have wider health implications. People with underlying conditions – such as cancer patients and people with diabetes – are at even greater risk because not only can their health problems take a toll on their teeth and gums, they are also much less likely to be visiting the dentist due to fear of cross infection.
Most dental surgeries around the country have now reopened, but many are operating a reduced service with limited treatment and strict rules around social distancing and PPE – all of which are making it difficult for dentists and hygienists to get valuable face-to-face time with their patients. This personal contact is an essential part of dentistry – explaining to patients how and why they should properly look after their teeth, and offering advice on any issues they may have. For many dentists, this 'human' element is their favourite part of the job.
The good news is, there are other ways to connect with patients – even if they don't come into the surgery. Most dental practices now have an online presence, whether it's a website or social media profile, and these are valuable tools when it comes to maintaining dentist-patient relationships, and reminding people about the importance of good oral hygiene – not to mention delivering important information about what to do if they have a dental problem.
You may feel awkward at first, but making some short videos is a great way to catch your patients' attention online,. You don't have to do a 'talking head' style film if you don't want to, although people do respond really well to businesses that put a face behind their brand, and this can go a long way towards alleviating any nervousness or fear when patients do have to attend a dental appointment. Why not grab a colleague and making a brushing demonstration video, or show your patients some tips and tricks for flossing those awkward areas? You could do some fun things for kids too – show them what happens to a tooth left overnight in cola, or invite them to submit tooth brushing videos and post out a prize for the best ones! Don't forget to use your platform to share relevant articles and information about which treatments clients can have at your surgery, and what to do in a dental emergency. Keeping the lines of communication open is the best way to ensure your patients' teeth stay healthy during these strange times, and encourage them back through your doors when everything goes back to normal.