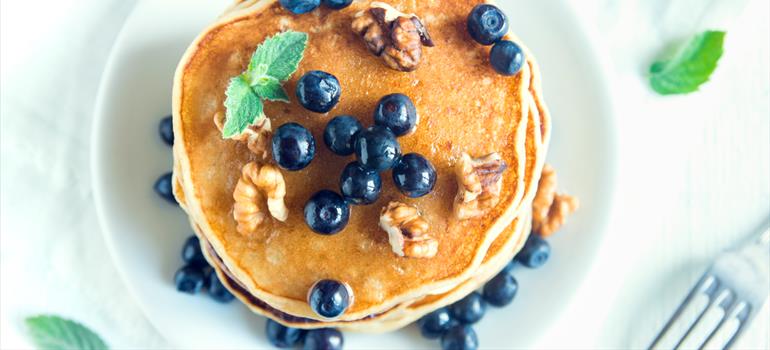 If you went sugar free for February, the arrival of Pancake Day could have broken that for you!
We all love those sweet pancake toppings that ooze out as you're taking a bite... But in advance for next year check out these cheeky little swaps you can do for a much healthier pancake...!
Why not try adding blueberries or mashed banana to the batter for natural sweetness, or swap lemon and sugar for real butter and a sprinkling of cinnamon?
Or if you just can't resist indulging in sugary toppings, have a glass of milk or a stick of sugar free gum on hand to help lower acidity in your mouth afterwards.
And hey, it doesn't have to wait until next year! No one says you can't eat pancakes on March 7th 2019!
Enjoy.
#healthyswaps #pancakeday #denkauk