Meet the team: Terry Ashmore
Meet the team: Terry Ashmore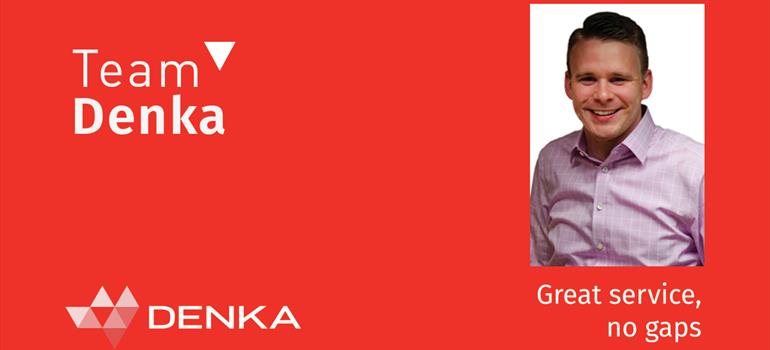 It's been a really exciting time here at Denka with the rebrand happening, and as well as a whole new outlook for the company we've been delighted to welcome a few new faces to our fantastic team!
We really believe in the power of a dynamic and passionate team and we love to celebrate the unique qualities that each of our employees brings to the table. With that in mind we'd like to introduce you to Terry Ashmore, who recently joined the Denka team in a consulting role. We caught up with Terry to find out more…
Hi Terry! Can you tell us a little bit more about your role at Denka?
Hi! I'm a Business Consultant so my main responsibilities include meeting new and existing clients to discuss their requirements, and ensuring that the ordering process runs smoothly within the account. I've been in this role for about a month.
What was your professional background prior to this?
I was a face to face Account Manager selling paper, stationery and furniture products for 11 years.
Tell us your favourite thing about working with Denka so far:
I like meeting new people and providing them with solutions, ensuring they have a good working relationship with Denka UK.
What's been the most challenging thing so far?
I have to say I love a challenge! When there are difficulties, there are also opportunities to learn and grow. There's a quote from Michael Jordan that I love, it goes: 'Obstacles don't have to stop you. If you run into a wall, don't turn round and give up. Figure out how to climb it, go through it or work round it.''
What sort of things do you enjoy outside of work?
Well I'm a bit of a foodie so at weekends I like cooking - especially on the BBQ. I enjoy trying out different foods from around the world. I also love to travel and having visited Rome a number of times, I've started to learn some Italian for fun – it's a beautiful language.
What's the one thing that always makes you smile?
Seeing our little girl learn and experience new things.