Meet the Team: Ebony Cuckson
Meet the Team: Ebony Cuckson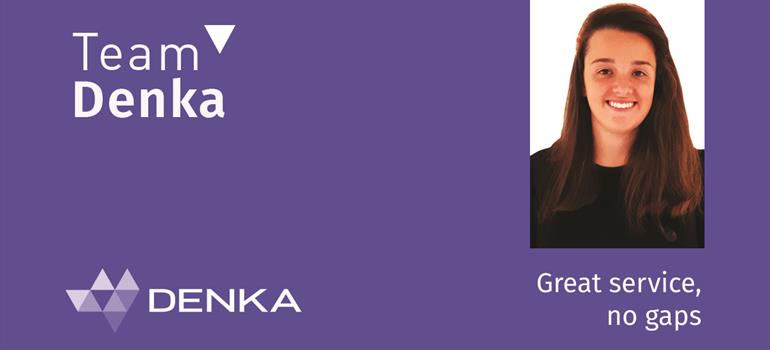 Having recently embarked on an exciting new chapter of our journey, we're full of energy and enthusiasm here at Denka. As well as our new look, we're thrilled to have welcomed some new faces to our dedicated team – some of them experienced, and others just starting out in their professional lives. We believe that people make an organization great and we take particular interest in the development of our junior staff members as they embark on their own professional journeys – staff like Ebony Cuckson, who is another of our new recruits! We chatted to Ebony to find out how she's been getting on at Denka so far…
Hi Ebony! Tell us a bit about your role at Denka:
Hi! I have three strands to my role here – I've been in post for five weeks so I'm still getting to grips with everything! I work as an Executive Assistant, providing support to one of the Directors, and I'm also in Sales Support which means I work alongside the sales reps, doing the preparation for their appointments and drafting quotations for clients. I will also have some Accounts responsibility as I become more established in my role. It's been a steep learning curve so far but very enjoyable!
What was your professional background prior to this?
This is my first professional job! The only experience I had prior to this job was work experience so it's all quite new and challenging but very rewarding too.
What your favourite thing about your role at Denka so far?
Getting a sale resulting from a quotation we prepared – that was a great buzz. So far I'm loving the sales side especially.
What's the most challenging thing?
Writing emails! It takes me ages to find the right words so hopefully practice makes perfect.
Do you have any hobbies or interests away from work?
I always enjoy a nice walk in the countryside. There are lots of beautiful walks close to where I live and I find it's a great way to relax and clear the head after a busy week.
What's the one thing that always makes you smile?
I would have to say…chocolate!