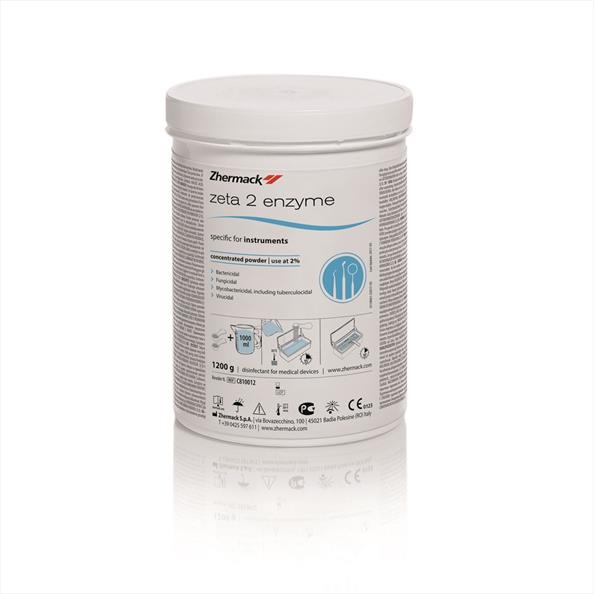 Ref: F978
Description
High-level disinfectant and tri-enzymatic cleaner in powder form for ordinary, surgical and rotating instruments.
The product is not suitable for objects made of copper, brass, aluminium alloys, nickel alloys or damaged nickel-chromium plated instruments.
Use:
For every litre of water, add 20 g (2 scoops) of Zeta 2 Enzyme. Stir to facilitate dissolution of the powder. Wait for activation of the solution: 15 minutes with water temperature of about 35°C (warm water), at least one hour with water temperature below 35°C (room temperature water). Soak the instruments for 10 minutes.
Remove the instruments from the bath, rinse and dry them. If necessary, remove stubborn stains using a brush.
We recommend following the recommended soak time. The prepared solution is stable for at least 8 hours.