Optosil Comfort Putty - x 900ml
Optosil Comfort Putty - x 900ml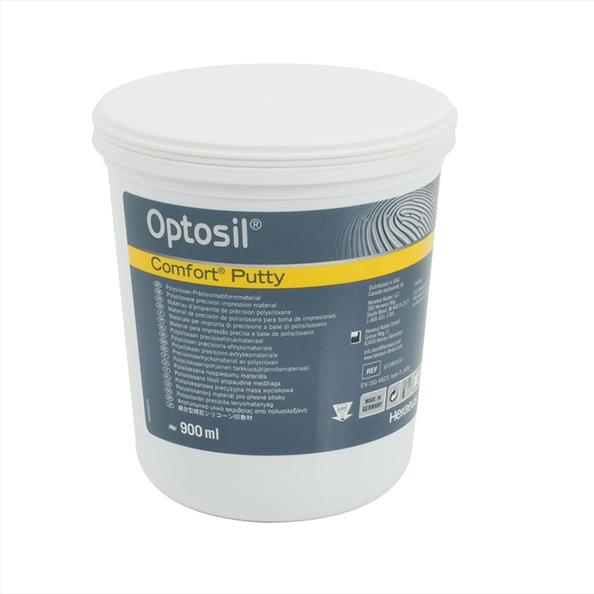 Ref: T1160
Description
Easy, secure and fast – the Optosil Comfort system is a further development of the classic Optosil system.
Exact reproduction of detail because of Hydrocontrol
No sensitivity problems during use, especially in relation to latex gloves and retraction solutions
Easy application using the 4:1 cartridge dispensing system
Exceptional long term dimensional stability even after 7 days
Fast mixing, easy positioning in mouth. Time in mouth – 4 mins.