Hydrorise Light Wash Fast Set - 50ml x 2 & 6 Mixing Tips
Hydrorise Light Wash Fast Set - 50ml x 2 & 6 Mixing Tips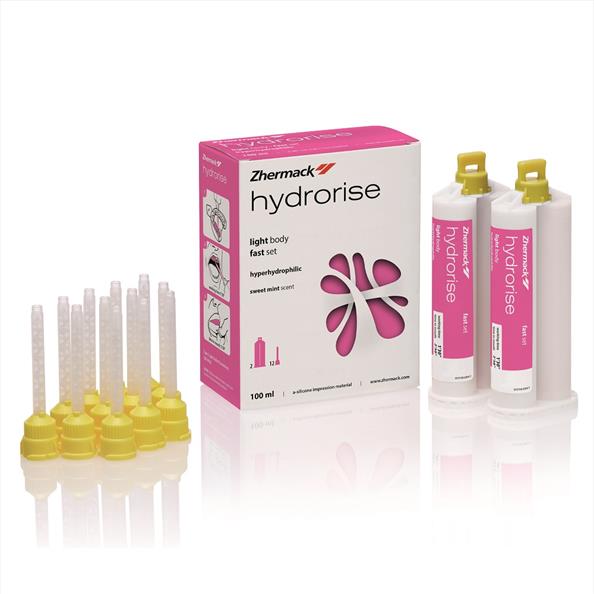 Ref: F631
Description
Hyper-hydrocompatible low viscosity A-silicone for fixed prostheses. Recommended for the single-stage or two-stage or impression techniques.
1:1 Mixing ratio
Sweet mint flavour
Pink colour
3-year shelf life
Excellent elastic recovery
High dimensional stability
Instructions:
Press in the levers and remove the protective cap
Insert the cartridge into the machine as instructed by the manufacturer. Ensure an equal length of material is coming out. Clean and remove any excess material
Fit and secure the dynamic-static mixing tip
Fit the mixing tip locker taking care to engage the clips on the cartridge
Leave the dynamic-static mixing tip in place after use.
To replace it, simply turn the mixing tip locker through 45° and remove it, then remove the dynamic-static mixing tip
Follow the machine manufacturer's instructions to remove and replace the cartridge.
Downloads