Meet the team: Joseph Rowles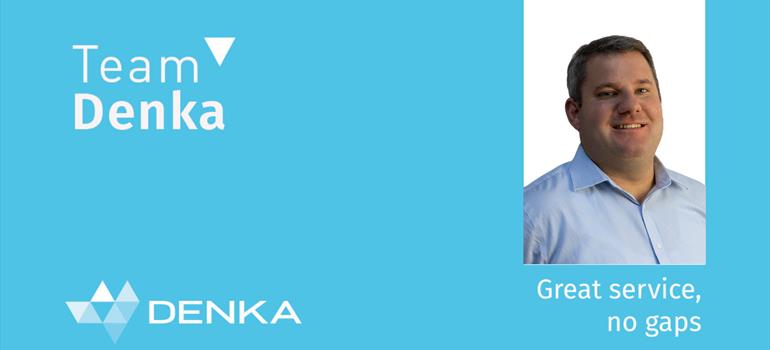 Meet the team: Joseph Rowles
It's been a very 'samey' old year for everyone, with so little happening out in the world, so you can imagine the excitement in the Denka office when we recently welcomed a new member of staff – a new person for us all to chat to! Joseph Rowles has joined the team in the role of sales manager, having previously worked in the construction industry where he gained some surprisingly relevant expertise! We caught up with Joseph to find out more
Hi Joseph and welcome to Denka! How's it been so far?
Hello! I've only been here 3 weeks so I have lots to learn but it's been great so far! My role is all about working with the sales team to assist them to smash their targets and grow their accounts, with the overall aim to become our customers' preferred practice partner.
What was your professional background prior to this?
My background is in sales and sales management, working for construction related projects in various industries. Moving into the dental sector is quite different to what I'm used to, but there are lots of similarities too. My passion is in sales growth though providing exceptional customer service, so this new challenge is very exciting to me as this is industry is all based on providing the right product on time and with outstanding service. I get a real sense of achievement from exceeding the customer's expectations.
What's the most challenging aspect of your role?
I've never worked in dentistry before so I would say learning the product range and how this industry works. You have to be very clear about the end goal which is ultimately the patient - practice staff are very busy meeting the needs of their clients so they need to be able to rely on Denka.
If you didn't work at Denka, what would your dream job be?
Airline pilot
Do you have any hobbies or interests away from work?
In my spare time I enjoy working on my self-build house project as well as enjoying time with family and friends.
Tell us an interesting fact about yourself that colleagues might not know?
I was born in Watford, but I often get asked if I was originally from Australia.
Name a food you love that your dentist would disapprove of?
Galaxy chocolate
What's the one thing that always makes you smile?
Having a successful day, which is keeping all our customers happy and hitting our targets.
You can contact Joseph by emailing joseph@denkauk.com.