Meet the Team: Bryce Ashmore
Meet the Team: Bryce Ashmore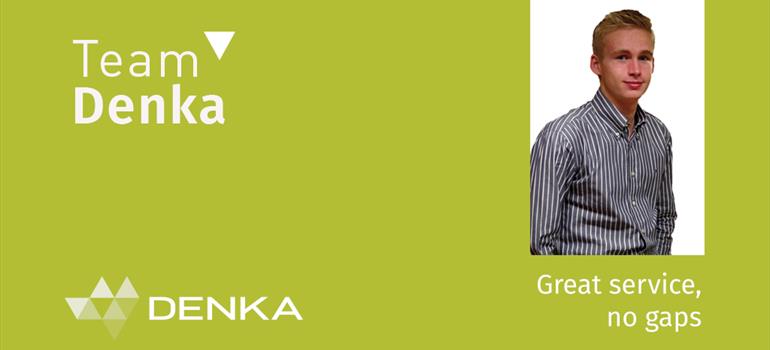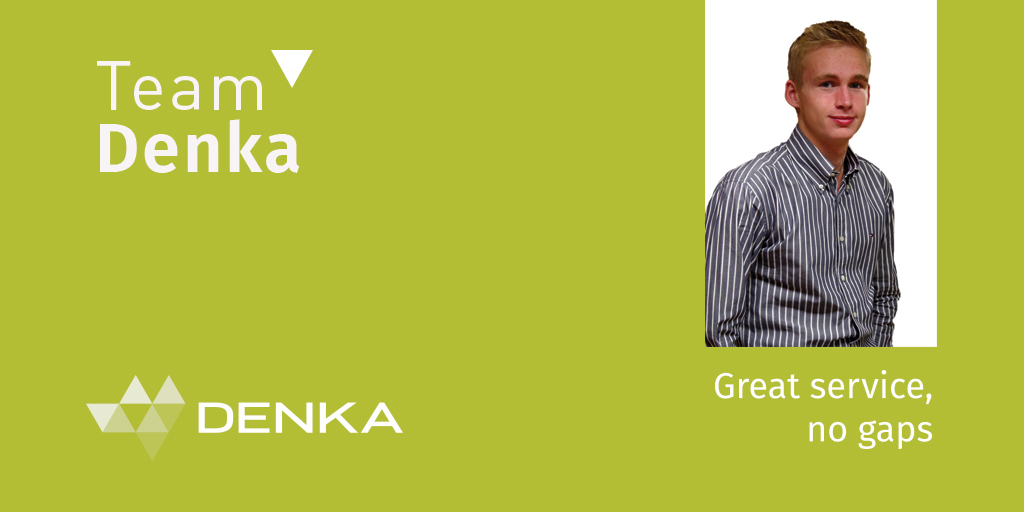 There's a real atmosphere of enthusiasm here at Denka since we launched our new, rebranded image – and we suspect it's got something to do with the arrival of some fresh new faces onto the team. You may have already read our 'Meet the Team' blogs on new employees Terry and Ebony, and now it's the turn of the super-energetic and witty Bryce Ashmore, who joined our sales support team two months ago. Over to Bryce for more…
Hi Bryce! Tell us a little about your role and responsibilities at Denka UK?
Hello! OK so I work in Sales Support, which means that I provide internal support to Martin who is one of our business consultants. As well as booking appointments for him to visit practices up and down the country, I'm on hand to deal with customer enquiries and to help resolve any queries they may have. It's a very rewarding role.
What was your professional background prior to this?
This is my first professional role, but I've always been interested in sales! I had a little business of sorts when I was at school selling self-binding gravel to landscapers, councils and developers but it wasn't sustainable as a proper job - trying to sell in your break time and in between lessons is not ideal!
What your favourite thing about your role at Denka so far?
Helping and supporting practice managers, nurse and implantologists to make sure their ordering process is simple and easy. We are quite simply – great service, no gaps.
What's the most challenging thing?
Containing my happiness when we receive a recommendation from our customers and of course, trying to spell!!
Do you have any hobbies or interests away from work?
I love to do endurance bike riding up and down mountains be it Snowdon, Helvellyn or anything that is a challenge we will endeavour to bike it!
Tell us an interesting fact about yourself that colleagues might not know?
I love all things mango and insist on my lawn being striped.