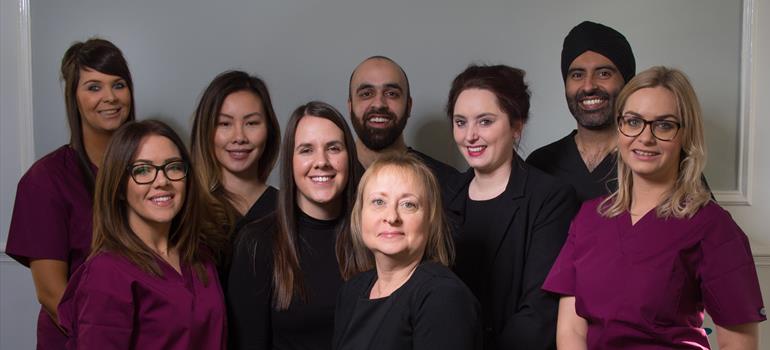 Customer Spotlight: Townhall Dental
One of the best things about working in the dental sector is getting to know our customers and experiencing their passion and commitment to first class dental care. We never fail to be impressed by the way dentists and their support staff go the extra mile to make sure their clients have positive experiences and healthy smiles.
One such practice is Town Hall Dental in Brighouse, West Yorkshire, where that commitment extends beyond clients and into the community as a whole – including some of the most vulnerable. As part of our regular 'customer spotlight' feature, we caught up with practice manager Rachel Dilley to find out more…
Hi Rachel! Tell us a little bit more about Townhall Dental…
Our practice was founded six years ago when we renovated the Old Town Hall in Brighouse, West Yorkshire. Since then we've grown to a team of 16 and continue to expand with apprentices and fully qualified members of our team. We are a fully private practice and work across many fields in dentistry from orthodontics to dental implants, as well as an aesthetic clinic that focuses on PRGF.

What makes Townhall Dental different from other practices?
I believe that our emphasis on care separates us from our competitors – and not just care for our patients, but care for the whole community. While we were recognized as providing the best patient care in the country at the 2017 Dentistry Awards, we have recently set up our own foundation to fund our charity work. We now work with the homeless, operating a pop-up mobile dental clinic, as well as practical support to get them back on their feet, and help with the essential services and supplies they need. I'm one of the co-founders and a director of the Foundation, and it's a privilege to be able to help people in this way.
Tell us a little bit about your Denka journey so far…
We've been working with Denka for a year now. One of the biggest things that attracted us to the company was the people we were speaking to. It's very clear from speaking to all of the team how much they care about the work they do.
What would you say is the biggest challenge dental practices face?
Whether you're NHS or private, one of the biggest challenges on a day-to-day basis is to consistently provide the best patient care at all times, as well as maintaining rigorous and lofty standards. Keeping up with the NHS framework can be frustrating - you feel as though your hands are tied but you want to do more to provide your patients with the best service. With more funding we could help more people and provide a greater quality of care and offer more treatments. It can be tempting at times to take your foot off the gas, but you have to keep trying to improve and reach new heights for your patients and team.

How does Denka's service help your business?
Denka are incredibly kind and we're especially grateful for how they support our charity work, as well as reducing the cost of our dental products across the practice. We would definitely recommend them to a friend!
What's the best thing about working in dentistry?
I would say being able to put a smile on somebody's face. And working with an amazing team who always put a smile on my face in return – especially our head of reception Michaela. Not many people get to work with their best friend!