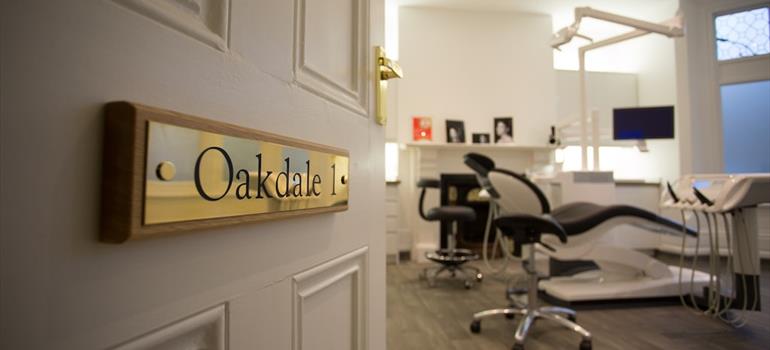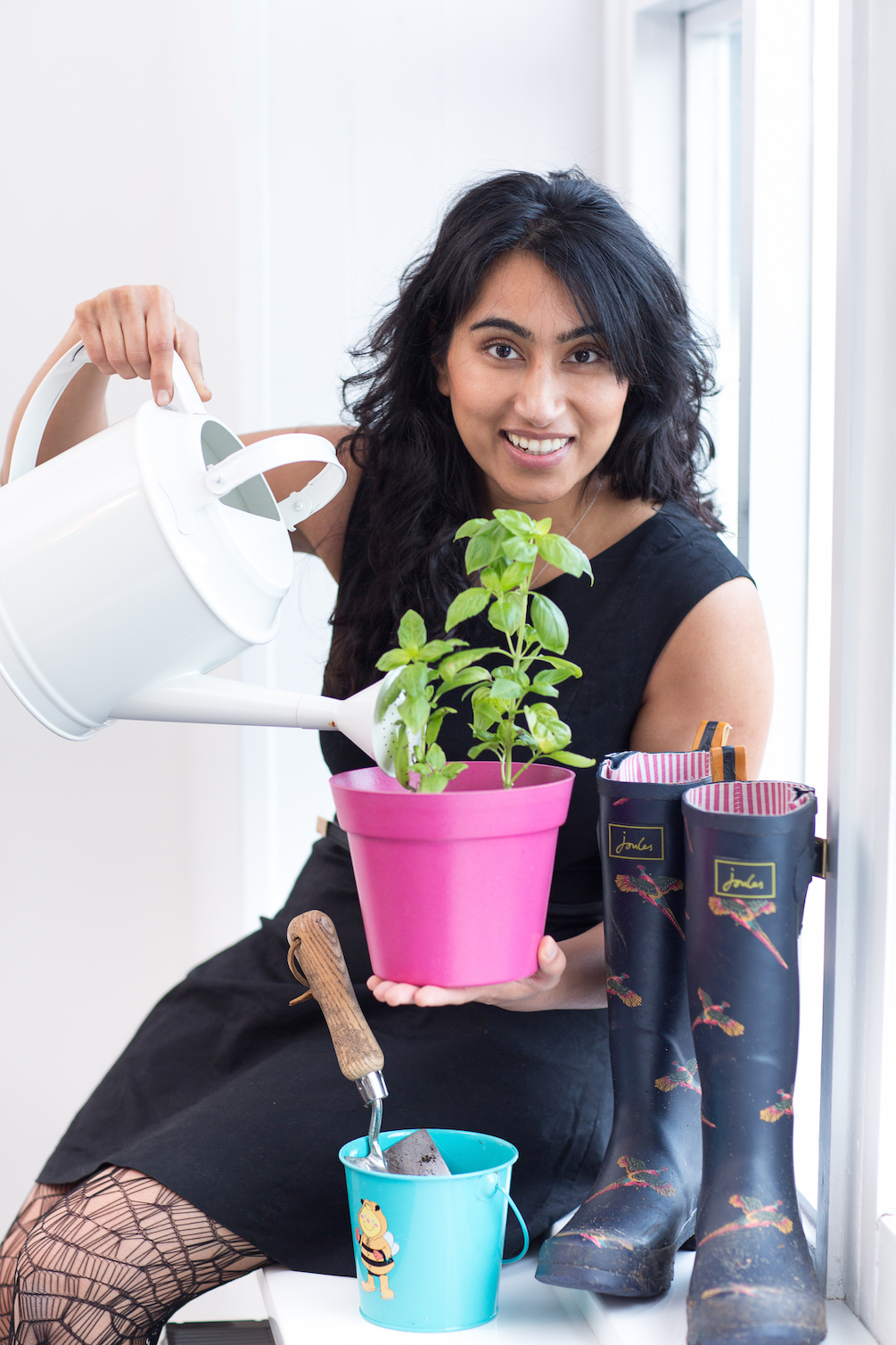 At Denka, we put huge emphasis on customer service. By striving to always be helpful and responsive to the needs of our clients, we aim to become the obvious choice for dental practices seeking a simple, streamlined approach to managing supplies.
We really value our relationships with our customers – the ones we've worked with for years, and the ones we've recently introduced to the 'Denka difference!' In this regular blog feature we'll be taking the time to give something back – showcasing the incredible passion and commitment of dental professionals across the UK with whom we are so proud to do business. Kicking things off is the lovely Rumana Moosajee, who works alongside her husband – dentist and author Dr Alif Moosajee - at Oakdale Dental in Leicester.
[IMAGE: Rumana Moosajee shows off some of her passions away from work – gardening, and jumping in puddles with her daughter!]
Hi Rumana! We'd love to learn a little more about Oakdale Dental – can you fill us in?
Hi – of course! Oakdale Dental is a general and specialist dental practice. We are situated in the heart of Leicester. We have been a dental practice for nearly 100 years now and the team is 20 strong and growing. Myself and my husband took over Oakdale 4 years ago and have been working hard to bring our vision to life.
What makes Oakdale different from the 'average' dental practice?
We want our patients to have the best experience possible. We believe all our patients should be made to feel special - from the moment they arrive in our ambient lounge, throughout every point of their journey, all the way to their departure. We want our patients' treatment to be second to none, but we also want their experience to be something they talk about!
What attracted you to Denka's offering?
We first met our rep Martin who stopped by two years ago. We don't normally allow reps to 'swing by' however Martin was very smart and showed our front of house team some colourful products. The team thought this would suit our practice, invited him in and that was it! Colourful bibs, tray liners, the works!
What, in your opinion, is the biggest challenge dental practices face on a daily basis?
I can't speak for all practices, but at Oakdale we strive to provide our patients the best service possible. We want to continually 'wow' them. Wowing patients is one thing but continually wowing patients is very challenging.
It involves being creative and constantly improving your offering so that things aren't allowed to get stale or stay the same.
What big challenges is the industry as a whole facing?
It has to be Brexit! Specifically the increases in overheads as a result.
Although I am slightly skeptical that it's just an excuse to increase the price of everything we use.
How does Denka's service help your business?
The whole experience with Denka's new approach has been a breeze. This is how business should be done. I call it the VIP experience. The rep comes to the practice. He knows what you want. It's all straight to the point. Prices are agreed. Orders placed. Items arrive as discussed with a bonus chocolate bar as a thank you. What more could we want?! There's no fluffiness with Denka, just amazing products and great customer service. That's how we do it at Oakdale.
Name one thing that always makes you smile?
I love my team, they are my family so seeing them happy always makes me smile. They work very hard and look after our patients so well. I am so proud of them.