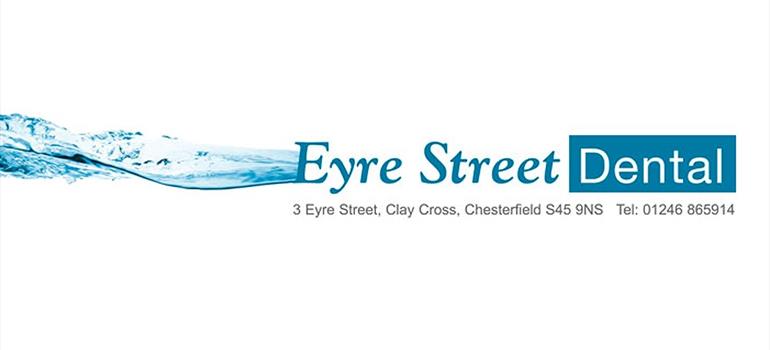 Customer Spotlight: Eyre Street Dental
We pride ourselves on being a really customer-focused business – on going the extra mile to make life a little bit easier for the dentists and practice managers who choose Denka! Whether you're a long-standing customer or a relative newbie, you'll receive the same level of excellent service, designed to save you time and money when it comes to ordering essential supplies. Of course, nothing makes us happier than hearing how our products and services are supporting clinical excellence up and down the country – and so we were delighted to get a chance to chat with Rachel Liddement, who is in charge of ordering for one of our newer customers, Eyre Street Dental in Derbyshire. Here's what she had to say…
Hi Rachael! Eyre Street Dental's history goes back an amazing 19 years – can you tell us a little more about the practice?
Hello! Yes, Eyre Street was founded by our three partner dentists 19 years ago – and between them they have more than 25 years of dentistry experience, so it's a very well-established practice. We're based in Clay Cross in Chesterfield, and we're quite a large practice with seven surgeries. We do all types of dentistry, from the everyday check-ups and procedures through to restorative and cosmetic work.
What makes Eyre Street different from other dental practices?
I would say it's our longevity. It's becoming more and more rare to find an independent dental practice these days. Our ethos is really built around our long history – many of our patients have been with our partner dentists from even before Eyre Street was established, so we know them really well. We like to give that same friendly service to all our patients, no matter how long they've been coming here. We want everyone to feel at ease when they visit us.
What's your position at the company?
I'm a dental nurse, and I'm also in charge of all the ordering for the practice.
How did you discover Denka?
We had a visit from Terry! He explained to us about Denka's policies on next day delivery and always keeping essential items in stock and that was really appealing to us, because with our previous suppliers they would often run out of things and put them on back order for three or four weeks which is something you just can't sustain in a busy practice. He was also able to offer us a price match or even beat the price on many things we were buying elsewhere so it was a no-brainer really. We've been a customer of Denka now for about two months and I'm really impressed so far!
What, in your opinion, is the biggest challenge dental practices face on a daily basis?
I would say a shortage of time! There never seems to be enough hours in the day – and obviously within that you're trying to provide an excellent service, making sure people feel looked after and that they have a great experience every time they visit. Obviously a good service like Denka's helps our business to run more smoothly day-to-day, which saves time!
Would you recommend Denka to a colleague?
Yes, definitely! They've delivered on all the promises made in that initial sales meeting and we look forward to working with them for a long time to come!
What's the most satisfying thing about working in dentistry?
Well as a dental nurse I can say for sure that it's not the glamour! If you're interested in hair and nails then being a dental nurse is probably not for you. What I find most satisfying is helping people and getting to know them. Sometimes a new patient will come in and they're really nervous, and it's always nice being able to calm them down so they can have their procedure in comfort. When they come out afterwards and say 'That wasn't so bad!' – that's always a great moment for me.
Find out more about Eyre Street Dental Practice here: http://www.eyrestreetdental.co.uk